HISTORY: When Boxing Legend Muhammed Ali Visited Nigeria (See Photos)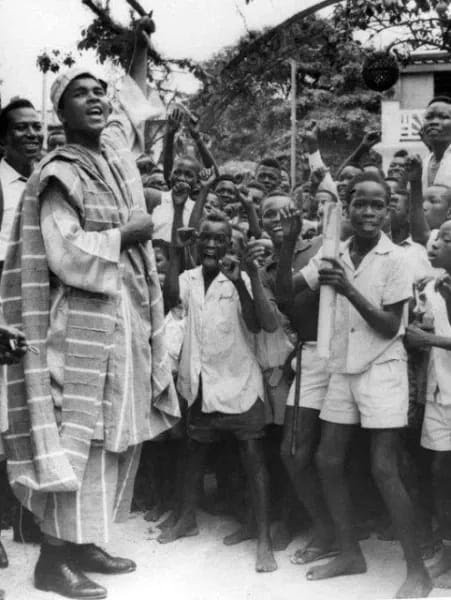 It was a moment of joy and celebration when the news went round that the boxing legend and world heavyweight champion Muhammad Ali, was in the country for a tour. He had previously visited other African countries including Ghana before stopping at Nigeria where he was warmly relieved as an Icon that he was.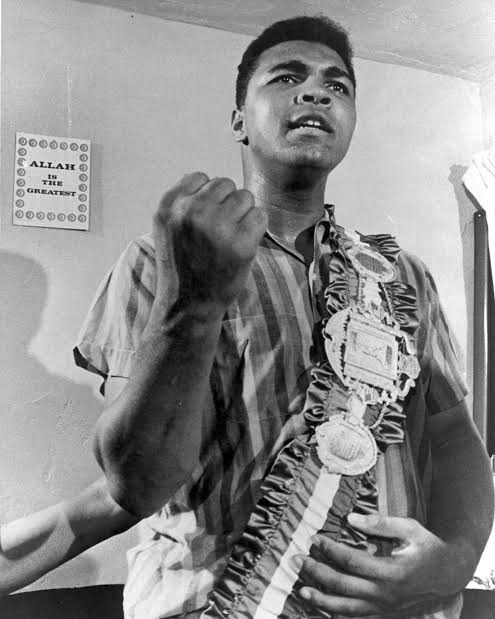 For those who don't know Muhammad Ali, He was a great American professional boxer and activist who was regarded as simply "the greatest." Born and raised in the United States of America, Cassius Marcellus Clay who later changed his name to Muhammad Ali after converting to Islam grew up to become one of the greatest boxer the world had ever seen.
In a bit to reconnect to his roots, Muhammad Ali went on an African tour in which he arrived Nigeria on June 1st, 1964. Ali was humbly received by the people and to blend in, he wore the traditional Aso Oke Agbada Regalia and lead the crowd who were hailing him as "King of the World"
See some pictures below: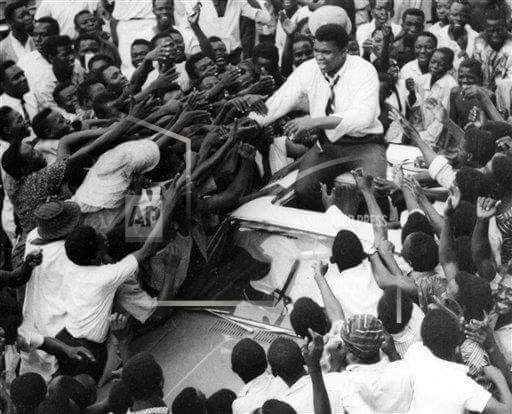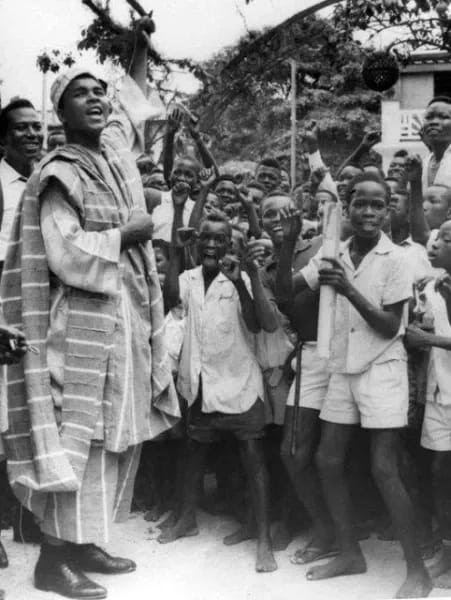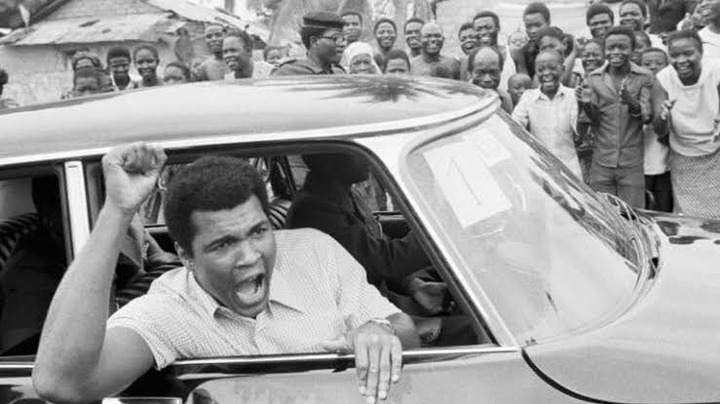 In 1979, the boxer also made another visit to Nigeria during the inauguration of president shehu Shagari.