" Money is Vanity — This is Not a Good Reason To Bury The Dead With Over N2.7 Million Cash (Opinion)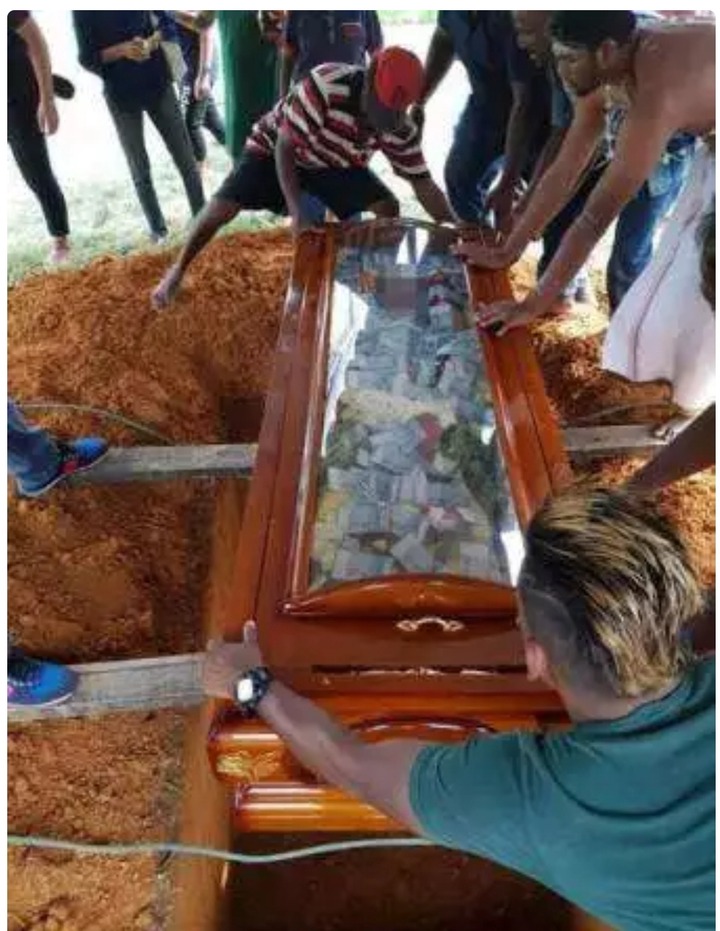 Some few days or probably weeks back, the world was greeted with yet again, another unbelievable act of a Malaysian man who buried his father with a lot of money.
It was reportedly said that the man buried his deceased father in a coffin, stocked with RM 30,000 which is $7.630 and equivalent to N2.7 million Naira.
See picture: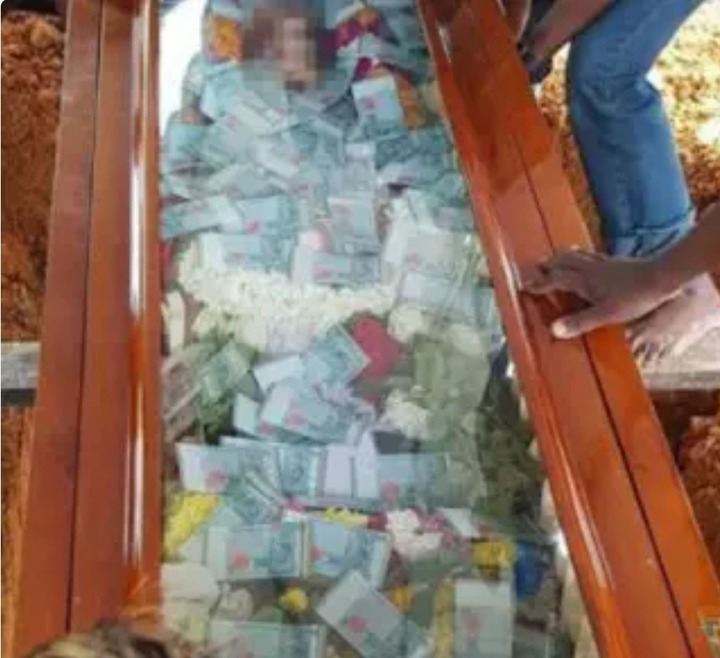 The man who wasn't identified, reportedly did this just for the sake of giving his father a befitting burial and had also made the location of the burial a secret so thieves will not come and try to steal the money.
I find this act bizarre and useless, the money is totally going to waste and it has no meaning or significance to the departed, they can't use it in any way or do they buy properties in the afterlife ? The answer is no ! But do you know who needs this money ? The dying children on the streets, orphans in the orphanage, people who can't afford even food to eat etc.
It would have been much better if he had donated the money to an orphanage or set up a project like a water source in his community in memory of his late father. This could have been so much better and will uphold the memory of his father rather than just burying the the dead man with the money.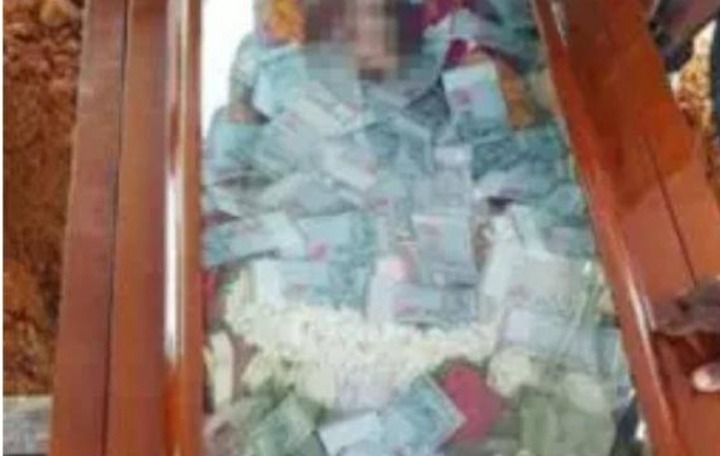 Share your thoughts on this matter by writing a comment below, thank you.